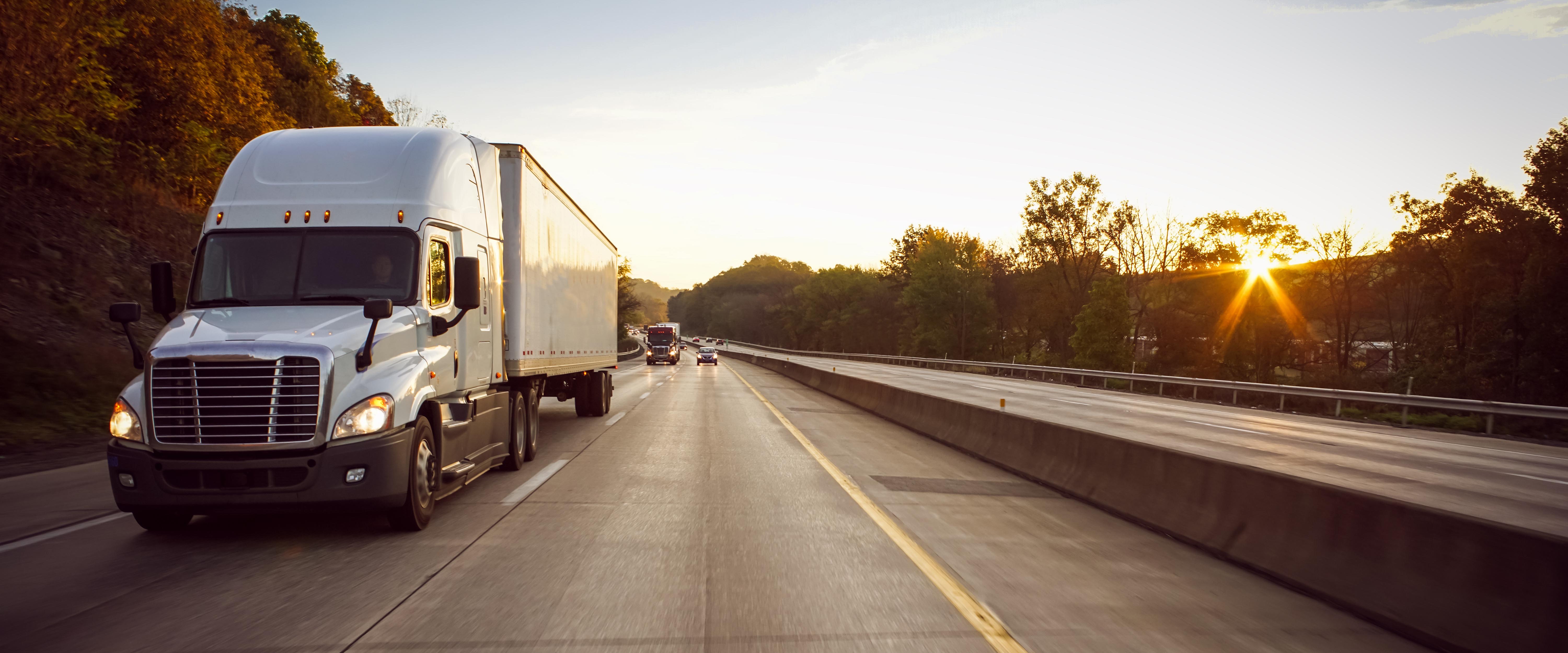 On Dec. 18, 2017, a new federal regulation took effect that has sent ripples throughout the trucking industry. Since that day, the Federal Motor Carrier Safety Administration has required most heavy trucks to be equipped with electronic logging devices, commonly known as ELDs.
The ELDs provide more precise monitoring and enforcement of commercial truck drivers' hours of service. The intent of the ELD mandate is to reduce truck driver fatigue and truck-related accidents. However, the new rule is also expected to transform the way the trucking industry operates.
Construction companies need to be familiar with the ELD rule because of the impact it will have on the movement of goods and materials to jobsites. A stricter enforcement of truckers' on-duty hours could mean longer delivery times, less driver productivity and more planning to ensure a steady flow of project transportation. When you add to this mix a lingering nationwide truck driver shortage and a rebounding freight market, you may find that securing the right trucks at the right time for your projects could be more challenging than ever in 2018.
Fortunately, there are steps you can take now to minimize the disruption that the ELD mandate will have on your business and your projects. The information provided below can help you and your team be better prepared.
What are ELDs and What is the Mandate?
An electronic logging device is a small piece of equipment that is used to track a vehicle's drive time. Once an ELD is installed in a truck's OBD-II port, the device synchronizes with the truck's engine to automatically record when the engine is running and the driver is on duty. An ELD can be integrated with software on a mobile app in order to transfer its data to a driver's smartphone or tablet.
The ELD is designed to make it easier for carriers and truck drivers to accurately log hours of service. The device also makes it nearly impossible for drivers to falsify their hours of service, which they can easily do on a paper log. The FMCSA has been pushing for a rule requiring the use of ELDs since 2000. In 2012, Congress passed a transportation bill that included language requiring an ELD mandate for most commercial trucks to follow.
Why are ELDs Controversial?
The use of ELDs forces truck drivers to follow the FMCSA's hours-of-service rules, which are designed to minimize driver fatigue and the risk of highway accidents. Under the current rules, a truck driver has 14 hours per day to be "on duty," which includes drive time as well as other tasks like fueling up, and waiting to pick up and deliver a load. Once a driver's 14 hours on duty have ended, he or she must take a mandatory 10-hour break.
While most large trucking fleets have been using ELDs for years, many small carriers and owner-operators still use paper logs to track their hours of service. Many of these smaller companies have resisted using ELDs because the devices are so exacting in tracking on-duty time. Drivers have complained that ELDs intrude on their privacy and also force them to often drive tired. Once the ELD clock for the 14-hour on-duty shift has started, it doesn't stop.
Many owner-operators and small trucking fleets have been outspoken in their opposition to the mandate. Some of them hoped that the Trump Administration might dismiss the proposed rule. However, as the ELD mandate drew near last year, reports showed that more trucking companies started to adopt the devices. In a weekly poll of 2,700 fleets conducted by CarrierLists, 49% of those interviewed in late August said they planned on purchasing ELDs. By Nov. 13, that number had increased to 70%. No matter how reluctant they may be, carriers have started to buy into compliance with the mandate.
Who in Trucking will be Affected?
How your construction projects will be impacted by the ELD mandate will depend on the kinds of carriers you use. Not all truck drivers and trucking companies will be required to comply with the ELD mandate. Exemptions from the ELD rule will include:
Fleets operating heavy trucks manufactured prior to the year 2000.
Drivers who only use paper duty status records for eight days or less during a 30-day period.
Drivers who do not have to keep a records-of-duty status.
Vehicles that are also the product being delivered (drive-away/tow-away services).
Carriers that only perform short hauls within a 100-air-mile radius.
Those carries that must comply with the ELD mandate may have a few more months to purchase the devices for their trucks. Agencies like the Commercial Vehicle Safety Alliance do not plan to begin enforcing the ELD rule until April 2018.
What This Means for Construction
Construction companies will need to adjust their approach to transportation logistics because ELDs will affect how many trucking companies operate. Because the devices will carefully track a driver's 14 hours per day of on-duty status, the amount of time that driver spends idling in traffic, waiting to load or unload, or fueling his truck will become more critical than before. Those activities are expected to reduce the number of miles a driver can travel during a shift once the ELD rule takes effect. Some trucking industry experts predict that ELDs will reduce overall driver productivity between 5% and 15%.
For construction companies, ELDs may mean longer transit times. For example, a delivery that currently takes one day may take a day-and-a-half once more fleets start using electronic devices. Likewise, it may be unrealistic to expect to load a truck at 2 p.m., have it drive 500 miles overnight and deliver that load to your jobsite early the next morning.
Since most truck drivers are paid by the mile, you may also see a greater sense of urgency for them to get in and out of "detention"—the time spent waiting to load and unload. Many truck drivers are calling for shippers and receivers to pay stiffer penalties for wait times that cost drivers a significant amount in lost wages.
Ways to Prepare for the Mandate
Avoid Long Wait Times. For truck drivers, time will be at an even greater premium under the ELD mandate. To address this, you will need to work closely with vendors and suppliers, as well as with subcontractors at the job site, to reduce wait times at both ends of a shipment. This approach can control transportation costs for your company in terms of the speeding up and sequencing of deliveries.
Talk to Your Carriers. To learn how the ELD rule may affect your transportation, it helps to understand what it will mean for the trucking companies that haul for you. Some of those carriers may already use ELDs, while others may not. If you have not done so already, initiate a conversation with the fleet managers who provide your transportation about steps they are taking to prepare for the mandate. That communication will give you a better idea of how your own organization should prepare.
Plan Ahead. At least initially, the complications brought on by ELDs may require your company to do more up-front planning for shipments. If you work with dedicated carriers, give them earlier advance notice of upcoming shipments so they can provide you drivers who have more available hours.
Enlist a Logistics Provider. The combination of ELDs, the truck driver shortage and a booming freight market may mean greater challenges in transportation planning for companies used to working with a handful of carriers. Hiring a third-party logistics company that has a network of contracted carriers can help ensure your projects have plenty of trucking capacity while also keeping rates under control.
Still have questions about the impacts on your business? Contact Ryan Transportation to learn more.