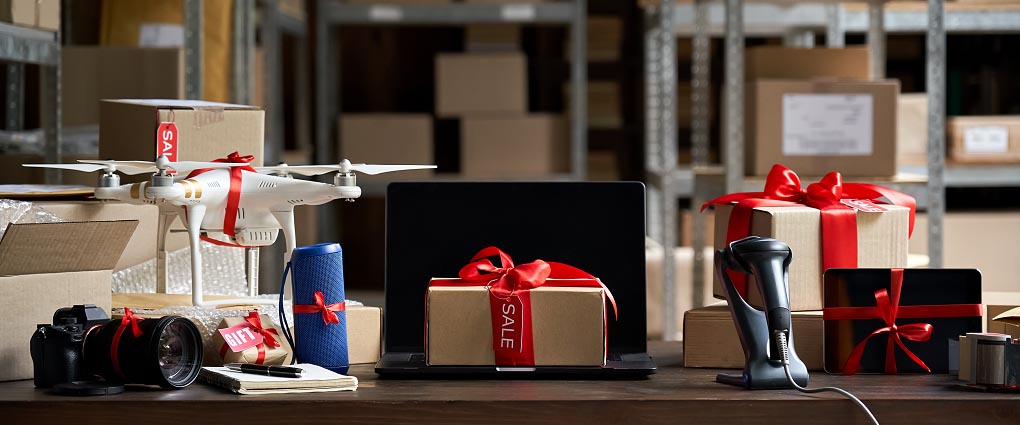 What to Expect
The behavior of big box retailers and parcel services can tell us a lot. UPS announced plans to hire over 100,000 additional seasonal workers to fill what it believes to be "greater than expected demand." Amazon and Target have also announced similar hiring goals. These companies are buying up capacity with higher than normal freight rate surcharges, which has pushed the market to keep up with price or risk shipments sitting on the dock.
The forecast for Q4 consumer spending is at an all-time high with habits shifting from services and entertainment to consumer goods and ecommerce spending. We have also seen import numbers increase since August. This may have been an attempt by U.S. manufacturers to pull inventories earlier than normal to get supply chains (that were 6 – 9 months ahead) back on track. It could also be an indication of a longer-term trend.
How are the Carriers Impacted
The holiday season will lead to higher truckload volumes. While market conditions are definitely better than in recent months, it's still difficult as trucks remain expensive and hard to find. Some of the main contributing factors for carriers include trouble finding qualified drivers, attendance limitations at driving schools and higher driver attrition. 
The Pandemic's Impact on Peak Season
COVID caused a rise in e-commerce sales of well over 100 percent year-over-year growth. And this e-commerce boom is expected to stay strong through the 2020 holiday season. While it's expected to be an intense peak season with the restocking efforts into 2021, experts are anticipating freight to level off once COVID vaccines make it to the market.
Types of shipments have also shifted. Food and beverage shipments are going to grocery stores rather than restaurants, there is more home construction (which means flatbeds are needed to haul lumber and other raw materials) and furniture deliveries are increasing as people furnish or renovate homes.
Contract freight usually makes up about 80% of freight transported in the U.S. and spot market handles the rest. Early in the pandemic though, demand tightened and spot rates surged by up to 90% year over year. Then things dropped to around a 40% increase in October. Regarding contract pricing for the new year, many national fleets aren't yet comfortable naming specific price increases.
What it Means for Shippers
E-commerce will continue to represent a larger percentage of total retail sales through the 2020 peak season. With this adjustment and the resulting increase in freight, the importance of a sound supply chain is further intensified. Transportation and distribution networks have to prepared for unprecedented volumes, which makes supply chain optimization even more crucial.
If you need any help with your supply chain, from moving freight to analyzing costs and improving efficiencies, reach out to Ryan Transportation today.