WHY CHOOSE US?
For over 35 years, we have been dedicated to serving the transportation industry. We are part of a family of brands that offers transportation, finance and technology services to both shippers and carriers, helping them cut costs, improve efficiencies and streamline operations.
INDUSTRIES WE SERVE
Our extensive industry experience helps take your shipping operations to the next level.
Carrier Registration
Signing up for our network is quick and easy with online registration.
Optimize your supply chain
Let us save you money and improve your supply chain with our managed transportation services.
UNLIMITED VISIBILITY, ENDLESS SUPPORT
Image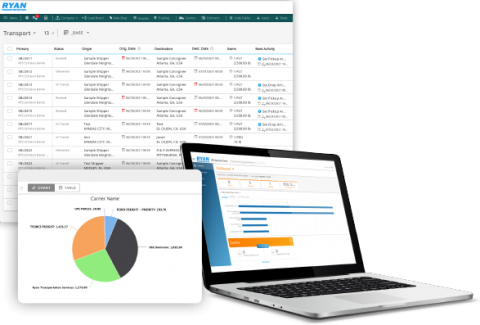 We are committed to investing in technology. Our advanced solutions offer the kind of visibility and transparency that can revolutionize your supply chain management.
DISCOVER OUR TECHNOLOGY
A STRONG FOUNDATION
We are part of a family of brands in the transportation industry that serves both shippers and carriers.
RELATIONSHIPS MATTER
Find out more about who we are by considering the organizations we partner with: