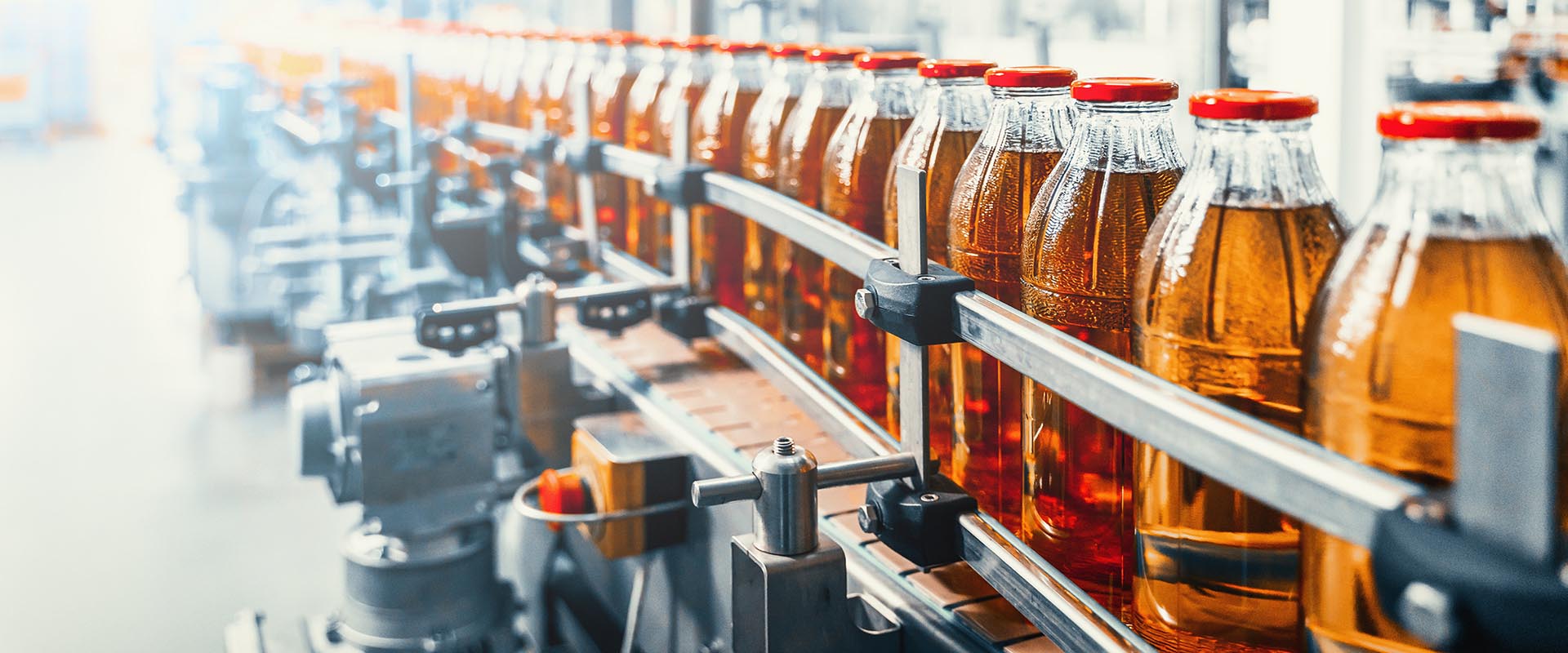 Just-in-Time (JIT) manufacturing and transportation is a means of production that helps many companies decrease costs and increase productivity. The name "just in time" comes from the process of getting the raw materials just in time for them to go through the production process. 
What are the benefits and risks of JIT?
For most manufacturers, the materials they order will go straight from the truck to the manufacturing line. By receiving their raw materials just in time for production, they avoid any holding and storage, labor and overhead costs associated with storing those materials for a prolonged period prior to production. JIT is especially beneficial for companies using time-sensitive materials, such as the food and beverage and automotive industries. To put it simply, JIT reduces waste, costs, and lead time.
With the quick turnaround needed in JIT manufacturing, there can be production downtime if materials are not acquired when the line is ready for the next batch. Additionally, any single delay in the supply chain can cause severe disruptions in the manufacturing process resulting in unnecessary costs and missed shipments. If there are product shortages or delays, the entire workflow can be disrupted, causing wasted time and products and a stressful working environment for employees.
Overall, JIT can be difficult to implement and result in possible delays. This is where the brokerage becomes important.
What role does the freight brokerage play?
The broker orchestrates the movement of materials from point A to point B to point C and so on. From the raw materials manufacturer to the final product shipper, if there is a delay in transportation of goods, it could be costly for each of the stakeholders down the logistics pipeline. By establishing loads, finding reliable carriers and offering crucial customer service, the broker can make or break the success of a product's supply chain. 
What should I look for in a broker?
If you use JIT processes for your company, look for the following when choosing a brokerage to coordinate your logistics:
Transparent and consistent communication
Tracking capabilities with up-to-the-minute location information
After-hours customer service for 24/7 load assistance
Pickup and delivery notifications
Proven and established JIT experience
Why Choose Ryan Transportation?
Ryan Transportation offers our partners each of the tools above, and more, to ensure their success with JIT manufacturing and delivery. We expanded our JIT services in 2018 to offer around-the-clock customer service and transparent tracking capabilities, in addition to over 65,000 dedicated freight carriers, ensuring our customers can plan their JIT production efficiently and accurately. With over 35 years of industry experience, Ryan Transportation is committed to delivery integrity – every time.
Contact us today for help with mapping out your ideal JIT logistics plan.