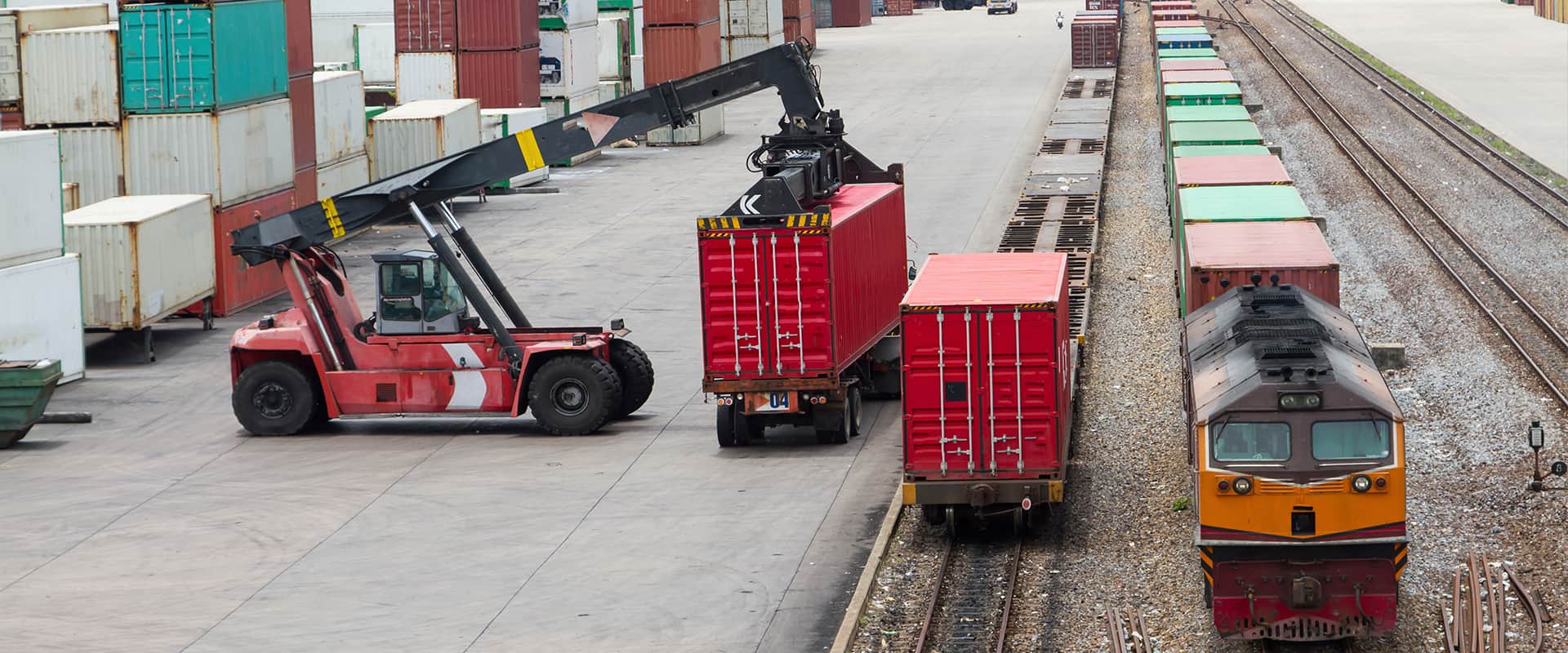 Domestic intermodal transportation is an alternative to shipping truckload freight that utilizes two different modes of transport: rail and truck. On average, a good intermodal lane will save shippers 10 to 15 percent off the cost compared to truckload lanes when the length of the haul is 700 miles or greater. However, just as any other mode, the cost associated with intermodal transport fluctuates with the state of the market.
Current State of Intermodal
The intermodal market is currently experiencing issues with capacity and equipment availability, which has led to an increase in pricing and surcharges. This has caused a shift in customer demand. Shippers who were once willing to wait a couple days to cut costs now focus more on capacity and want their shipments moved as soon as possible. Since intermodal rates aren't as high as truckload rates and, intermodal transport is becoming more popular.
Additional factors that impact the market (both market wide and individual loads) include:
Busy International and Truckload Markets – When our ports receive an influx of international shipping containers, it overflows into the intermodal market. This raises rates and limits capacity. The state of the truckload market also impacts intermodal, as the decision on whether to choose intermodal or truckload is often impacted by one another's rates. 
Severe Weather – Weather is always a factor across multiple markets. The most influential pain point for the intermodal market is when weather impacts large interchange ramps. For example, bad weather and deep snow fall in Chicago can cause a ripple effect, as it is the largest interchange ramp where the West Coast and East Coast railroads switch tracks.
Peak Season Surcharges – Typically in the fourth quarter, California sees large peak surcharges. Because of the current market, unprecedented surcharges have been implemented throughout the year.
Limited Dray Capacity – The market used to regularly handle same- or next-day deliveries. With the current state of dray capacity though, we've begun to notice that a shipment needs at least 48 hours of notice.
Equipment Shortages – Many ramps currently have an equipment (containers and chassis) shortage, meaning they have to rely on street turns for deliveries.
Limited Train Space – During the fourth quarter peak season in California, train space is often limited. This usually happens because international businesses and big box retailers purchase the space in preparation for their influx of imported goods.
2021 Intermodal Market Predictions
When you couple the many unknowns with the coming produce and peak seasons, it's likely that the capacity crunch and increased pricing are going to continue throughout the rest of the year. And once the economy fully opens back up, there will be an increase in demand. This will likely strain the existing intermodal infrastructure. Once the market finds a way to adjust to accommodate the increased business, though, things should start to get better.
Interested in Intermodal as a Transportation Solutions?
In addition to providing customized solutions through established relationships, freight brokerages have the volume and experience necessary to offer more comprehensive services and customized solutions. At Ryan Transportation, we provide intermodal services as an alternative to truckload to help customers move their cross-border shipments throughout the U.S., Canada and Mexico.
Reach out to Ryan Transportation today to learn more about intermodal and find out how we can optimize your supply chain!