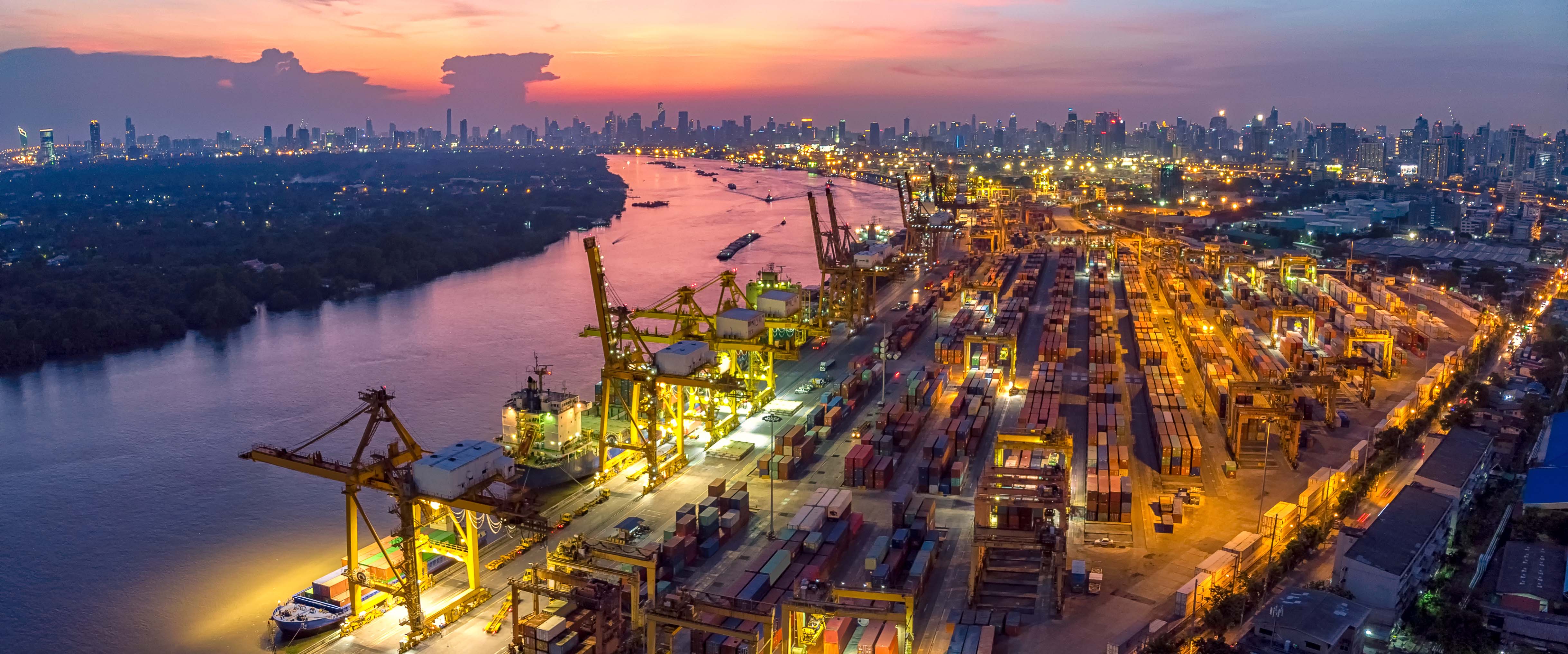 For many construction companies, the timely movement of project materials is more challenging today than ever before. A nationwide shortage of drivers, safety concerns, aging highways and logistical complexities are some of the factors that add transportation risks for construction suppliers and contractors. Because of these issues, deliveries arrive late, deadlines are missed and the profitability of a construction project can be compromised.
Contractors, subcontractors and suppliers can tackle their shipping challenges by either bringing full-time transportation professionals in-house or by working with a third-party logistics (3PL) company. The complexity of transportation today, combined with the unique demands of heavy hauls, oversized shipments and material deliveries, require the work of people who can focus on finding the right trucks and equipment for each project. These construction logistics professionals can also help you lock in more competitive pricing.
Here are three ways your company and projects can benefit from a more cohesive approach to managing your transportation:
Reliable Service
To ensure dependable transportation throughout a project, construction companies and manufacturers must understand logistics, oversee pre-planning and remain in constant contact with carriers. Because contractors and manufacturers ultimately take the blame if orders are wrong or work is delayed, they need to have an active role in managing the movement of freight.
Here's an example: your construction company has a commercial project that requires moving a large crane from Dallas to a work site in Kansas City. Moving the crane requires breaking it down into several shipments utilizing low-boy and flatbed trailers. Your company works with a logistics professional to develop a load plan. You decide that the most efficient approach is to move the crane in eight loads. The next steps in the process are selecting reliable, vetted carriers than can handle the shipments and securing government permits to ensure the hauls are compliant.
From that point, you need to stay in contact with carriers to make sure the crane is delivered safely and on time. This work includes tracking drivers' hours, communicating the transportation schedule, helping carriers find re-loads to reduce deadhead miles, and confirming delivery. A complex project like this one increases the likelihood of a late or out-of-sequence delivery. You need a specialist dedicated to fielding calls from carriers and relaying accurate information so that the crane arrives on time and in good condition.
Having a logistics professional you trust ensures reliable service and allows you to focus on other areas of your business instead of the shipment details.
Safety and Risk Management
With more vehicles on roads and highways today than ever before, safety is a growing concern in commercial transportation. According to the federal government, the number of truck accidents that cause property damage has increased nearly 50% between 2010 and 2014.
To make it easier for shippers to find safe, reliable carriers, federal regulators created the Compliance, Safety Accountability (CSA) system that tracked driver violations and provided monthly safety scores on carriers. While the CSA system remains in place, the carrier scores are no longer available for public viewing due to an act of Congress in 2015.
Today, your best bet for working with safe, high-quality carriers is vetting their experience and continuously monitoring their performance. One option is to work with a third-party logistics company that enforces insurance and safety standards for its contracted carriers. Transportation specialists at a 3PL can regularly perform audits and to make sure the fleets they work with continue to follow safety rules. This approach gives you a greater selection of experienced, compliant carriers, and it reduces your company's liability if something goes wrong. Shippers and 3PLs that follow a robust process can prove that they took every measure to make sure their freight is safe and compliant with federal regulations.
Competitive Pricing
Over the past 18 months, construction companies and other shippers have benefited from low diesel prices and available trucking capacity. However, many transportation analysts see capacity tightening in 2017 and the shortage of qualified drivers extending to more than 50,000 unfilled positions.
Some shippers in the construction industry rely on the same dedicated carriers for all their transportation. This approach leads to higher rates as well as logistical challenges for distant projects. In today's market, having access to a larger pool of carriers creates more buying power and the ability to demand lower rates.
For example, let's say your manufacturing company needs to obtain competitive pricing on 20 loads of bagged cement going from Denver to Baltimore. You enlist the help of a 3PL, which draws from its network of flatbed carriers around Denver that need to haul freight back to the Baltimore area. This is commonly referred to as a "backhaul," and these carriers will offer a lower load rate since they need to get back to Baltimore. This allows the 3PL to pass savings back to your manufacturing company and the contractor for the shipment of bagged cement. A logistics company that is well-connected in the trucking industry can almost always command a more competitive load rate than a construction company or manufacturer who looks for carriers on the open market.
The driver shortage, increased government regulations and other factors have made shipping freight more complicated than ever before. Fortunately, establishing some best practices in managing transportation can help construction companies and manufacturers reduce project costs and risks.
Want to learn more about Construction Logistics? Contact Ryan Transportation today!