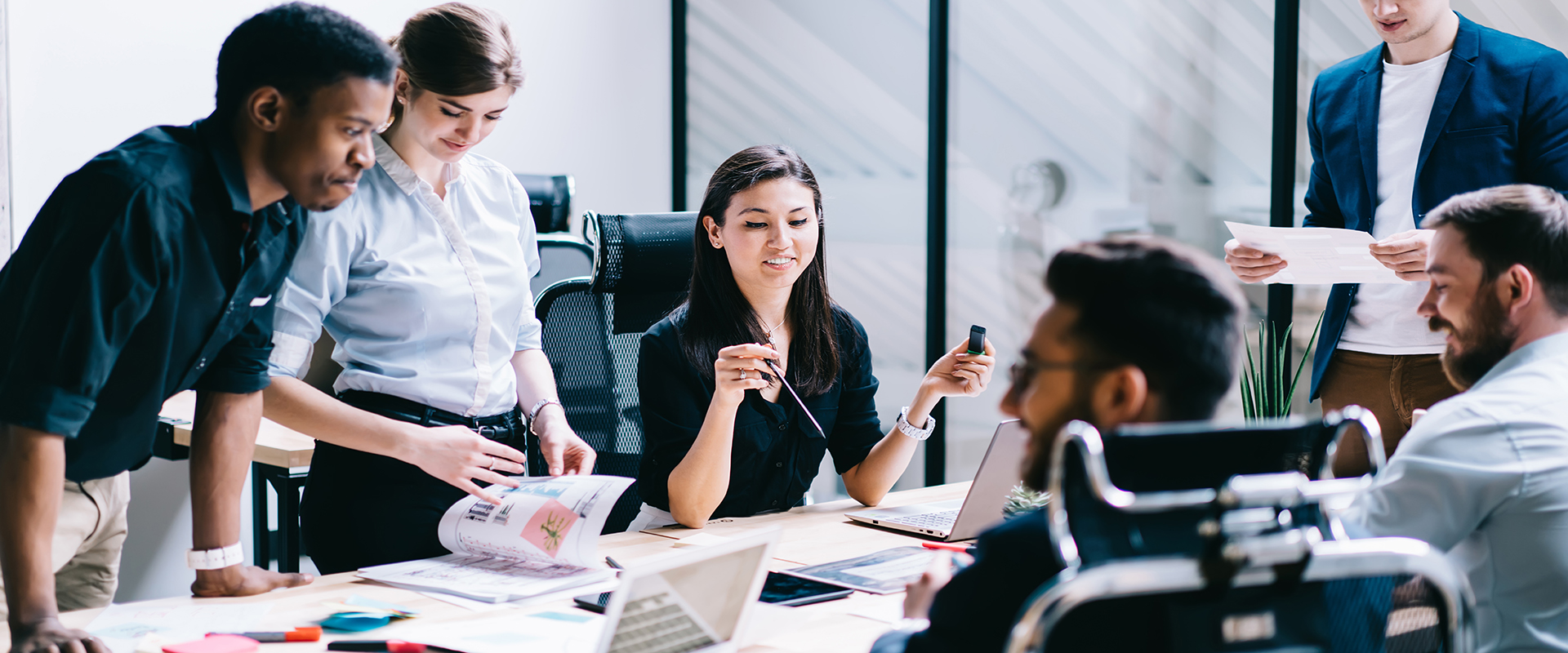 Here are some of the main reasons why company culture matters when it comes to choosing a 3PL provider.
Company Culture Is Contagious
It's true what they say – happy employees mean happy customers – and this statement is just as true for leading logistics providers. A healthy company culture is contagious and filters from the top to the bottom, and from the employees to the customers. Not only does a positive workplace environment affect the employees at an organization, but it also impacts the customers they serve. A 3PL provider that instills a culture of determination and growth will ensure that your business faces its supply chain challenges head-on and thrives in the process.
A Calm Culture Combats Volatile Market Conditions
The market changes from day to day. When capacity is tight or the market is unstable, you need to be able to trust that your 3PL provider will be able to move your freight and maximize your supply chain. It's important to look for a provider who has a history of trustworthiness and integrity because long-term industry partnerships are key to moving freight in a tough market. It's also important that your 3PL provider remain straightforward with you about industry challenges and how they plan to overcome them. Transparency should also be central to your 3PL provider's culture and communication style.
Transparency is Key
Transparency is vital to a healthy business relationship, whether it is with employees or clients. As a customer, you should always have access to the information affecting the movement and conditions of your freight and your supply chain. You deserve to feel like you are in the best possible hands when it comes to your shipping needs. A good 3PL provider will update you during all stages of the shipping process, from start to finish, with tools like a Shipper Portal, a Transportation Management System (TMS) customized to fit your unique needs, and a team dedicated to serving your business.
Strong Teams Solve Problems
A healthy company culture promotes collaboration and teamwork across divisions. Whether you're wanting to reduce empty miles, increase your savings or increase capacity, you'll feel more secure when you have a strong team backing up your decision-making. Ideally, you want to work with a 3PL that gives you your own dedicated team and point of contact, so you have a direct line whenever you have a question or need assistance. A company with effective and thoughtful management will have strong teams of people grouped by strengths, so that your specific needs are met and the challenges you face are analyzed from every angle. Additionally, top talent in the logistics landscape will naturally be attracted to companies with a good reputation, and culture drives reputation.
Reputation Retains Top Talent
You want to work with a 3PL that has a dedicated workforce of top performers, so that you know you're receiving the best possible service. When a company has carved out a reputation for treating its employees well, word spreads quickly, and over time 3PL's that are committed to the happiness of their employees create long-lasting partnerships with their people and their partners.
The Ryan Transportation Difference
For over 35 years, Ryan Transportation has been committed to fostering a healthy and happy company culture both inside and outside of the office. We firmly believe that our company culture is what allows us to bring so much value to our customers and create decades-long partnerships with key players across the transportation and logistics industries. Our culture empowers our employees to firmly make decisions and think for themselves, and because of this, we are able to come up with unique and innovative solutions for the shippers we serve. Transparency and integrity are at the foundation of everything we do. We are focused on building long-term partnerships and giving our clients the best available service, no matter the state of the market. When you work with Ryan Transportation, you are paired with a team and a dedicated representative, so you can trust that your transportation needs will be met any time of the day.
Contact us today to get started!