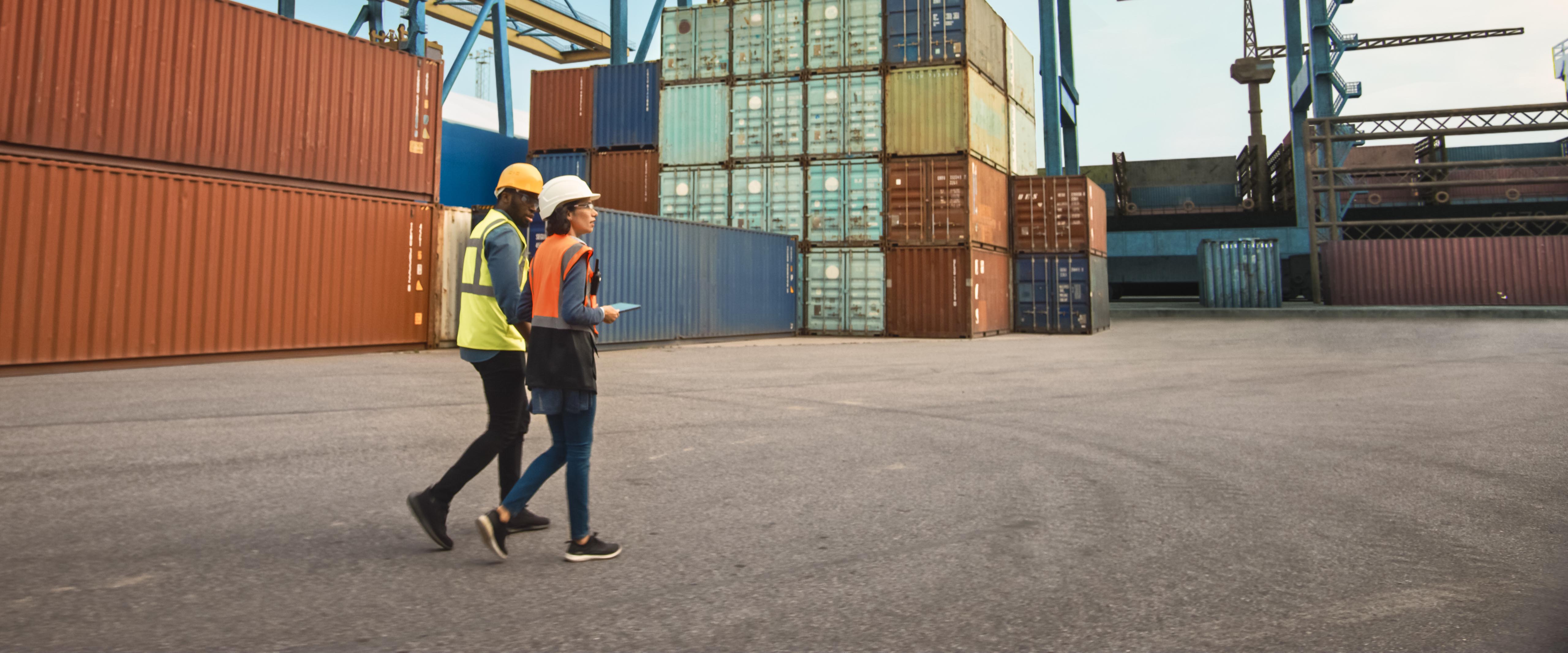 Becoming an agent for a freight brokerage is a big decision. If you choose the wrong partnership, your business could suffer through poor communication, broken promises and long waits for customer or carrier approvals. Joining a freight agent program—particularly if it is a multi-year agreement—involves a lot more than just landing a favorable commission payout.
To help you find the right partner that benefits your freight agent business, here are eight key questions to ask of a brokerage and its agent program:
What is the size and scope of your business?
As a freight agent, you want to work with a company that has the scale and resources to elevate your brokerage business. You need to gather as much information as you can on a company's financial health, years in the industry and revenue growth. How many brokers does the company have, how many contracted carriers are in its network and what trucking modes are represented? How does the company's growth compare with other 3PLs and brokerages you know?
Once you know how large and established a brokerage is in the freight industry, you can make a more informed decision about whether to partner with them. Be leery of companies that are not forthcoming about their financial performance or history.
How do you treat your customers and carriers?
The freight brokerage industry's reputation has suffered over the years from fly-by-night businesses that are unaccountable to their customers and carriers. To avoid entering into an agent agreement with an unethical company, some pointed questions are necessary about how a brokerage handles customer service and carrier relationships. Look for a company that pays its carriers in 10 days or less and places a premium on meeting shippers' transportation needs. A brokerage that is accessible and provides personalized service 24/7 should greatly benefit your freight agent business.
How will you help me get started?
Upon entering into a freight agent agreement, you need to know what the company will provide to help you become a productive agent. If the company allows you to work from your home or another remote location, will they provide a phone and computer equipment? Will you have access to the brokerage team's software? What kind of training is offered to familiarize you with the company's operations and processes?
Clear communication about a company's onboarding process for its agents can inform your decision on which brokerage to choose. It also helps you avoid future letdowns and misunderstandings with your new partner.
What kind of support can you provide my business?
The main advantage of becoming a freight agent is that a larger brokerage can provide a network and other resources that you may not have as an independent broker. Look for a company that is willing to make your agent business an extension of its operations. That includes handling all the back-office services, as well as providing credit checks, legal counsel and marketing materials like business cards or promotional flyers. This administrative support saves you hours of work and lets you focus more time on serving shipping customers and expanding your business.
What are your restrictions for freight agents?
Some agents enter into agreements with brokerages only to learn later that they are limited in what geographic areas and clients they can serve. Be sure to ask a brokerage up-front what, if any, restrictions it imposes on its freight agents.
How many other freight agents do you have?
You want a transportation partner that has an established freight agent program, but you also do not want to be treated like a number. Make sure you are comfortable with the number of agents in a brokerage's program and that you will be able to have a strong relationship with decision-makers in the company.
How long does it take to set up new customers?
Some freight brokerages have a long, inefficient process in approving agent customers, which can obviously hurt your business. In selecting a partner, look for a company that is accessible, efficient and has a vested interest in growing your business.
What is your approval process for carriers?
A brokerage partner that has a large network of contracted trucking fleets is obviously an advantage for your business. A brokerage with low standards for the kinds of carriers it works with, however, can be a liability. When selecting a company to partner with, be sure to ask about its policies and criteria for contracted carriers. A company that has consistent safety and insurance standards, and a focus on risk mitigation for shipments, will benefit your freight agent business and your customers.
About Our Agent Program
The Ryan Transportation Freight Agent Program has the answers to the above questions and much more. We have learned from more than 30 years of experience as a freight brokerage and will provide all the tools you need to succeed as an independent broker. To learn more about the Freight Agent Program, contact us today.