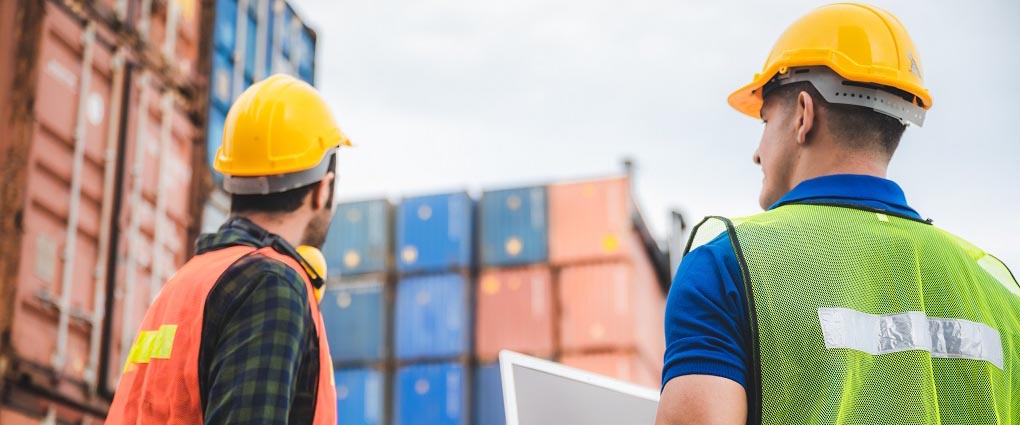 It is no secret that shippers have enjoyed the upper hand over freight carriers for more than a year now. Large inventories, low diesel prices and available trucking capacity have worked together to create today's shipper-friendly market.
Like all good things, though, this rare economic climate will not last forever. Freight transportation is in a period of rapid change. Having a logistics partner like Ryan Transportation can help your company navigate the unpredictable shifts in the market.
Many transportation experts think that freight shipping could start to swing in the favor of carriers by early next year. They predict that the excess inventory will be sold off, fuel and fuel surcharges will continue to rise and a lingering shortage of qualified truck drivers will again be a challenge in the freight shipping industry. At the same time, an explosion of new technologies in analytics, robotics and 3D printing will transform the industry. Consumers will continue to demand faster deliveries at the same cost, placing more pressure on shippers than ever before.
A Long-Term Approach to Transportation
The 27th Annual State of Logistics Report, sponsored by Penske Logistics and the Council of Supply Chain Management Professionals, describes a "period of transition" for shippers and carriers. The study's authors advise shippers to work closely with logistics providers and carriers to form "mutually beneficial" partnerships. That approach can protect shippers as the economy continues to grow and load rates start to climb.
At Ryan Transportation, forming long-term partnerships that benefit our shipping customers has been our focus for more than three decades. As the freight market continues to change, here are the benefits we can provide, no matter whether your company ships one or 100 loads per month:
Capacity
The amount of available trucking capacity might not be limiting right now, but the ongoing nationwide shortage of qualified drivers indicates this will be an issue again in the future. Ryan Transportation contracts with more than 20,000 contracted carriers across North America. Our carrier network represents all trucking modes, including flatbed, dry van, refrigerated, specialized hauling and less-than-truckload. We broker the movement of more than 200,000 loads a year.
This capacity gives Ryan Transportation the buying power that ensures strong service and savings for our customers' loads. Additionally, our stringent safety and insurance standards for every carrier we contract with mitigates the risk of damaged or late deliveries. Even when capacity is tight, Ryan Transportation has the resources to find clients the right carrier and equipment at the right time for their business needs.
Service
Over the past three decades, Ryan Transportation has averaged 25% revenue growth each year. We have achieved this growth by maintaining a strong focus on reliable service and forming long-term relationships with our clients. Each of Ryan Transportation's clients is partnered with a single point-of-contact who addresses all of their questions and concerns. We listen to our clients and formulate a customized solution that meets their transportation needs. We apply that same attentiveness to our contracted carriers, which motivates them to provide quality service. We are always available to our clients and carriers—24 hours a day, 365 days a year.
All of Ryan Transportation's growth has been organic. At a time of great consolidation in the logistics industry, we have never been part of a merger or acquisition. This stability benefits our customers, who do not have to worry about adapting to a new transportation provider's way of operating. This reliability and our high level of service are two reasons why Ryan Transportation's customer retention rate is among the highest in the logistics industry.
Expertise
In addition to a brokerage with a full range of freight services, Ryan Transportation offers an industry-leading Transportation Management System (TMS) platform. Our TMS software and services can cover all supply chain activity in organizations of any size. This gives our clients full visibility to shipment planning, execution, tracking and trace, payment and reporting. This level of management is critical at a time when supply chains are more complex and more vulnerable. In a recent study by consulting firm Deloitte, 30% of companies surveyed said they have experienced some form of supply chain fraud in 2015.
Ryan Transportation's blend of expertise and technology work together to build efficiencies and control costs in our clients' supply chains. Our specialists find better ways of procuring carriers, optimizing loads and lowering risks. This focus on improvement continues for as long as a client remains with us. The result for our clients is year-over-year savings on transportation spending at a time when logistics costs are growing for most companies.
For more information about how Ryan Transportation can address your company's shipping needs, contact us today.